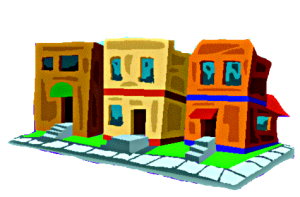 As a brick-and-mortar business, or any other business that intends to sell to or service customers in a local geographic area, it's imperative that you are properly represented on the internet for "local search".
Local search includes any search on Google where the searcher specifically includes a location reference, such as Plano electrician, or Frisco lawyer. Google understands that the searcher is looking for someone in their area, and will do their best to display only results for businesses that meet that criteria (for example).
Making sure Google knows that you should be included in these results requires a long list of activities such as claiming your Google Places listing, making sure your addresses and phone numbers are accurate, up-to-date and consistent in all the references on your website, any directories where you may be listed, any social media listings you may have such as Facebook, and the other "social media" signals and citations referencing your business.
The good news is that you can compete with competitors or much larger businesses who have failed to do this or who have not done it well.
The bad news is that if you haven't done it yet and don't start soon, you will effectively cease to exist on the internet.
We can help you be sure that you are available when prospective customers search for your business in Dallas, Plano, Frisco or Richardson. Give us a call to learn more.